Posted at Jul 19, 2016 1:11 am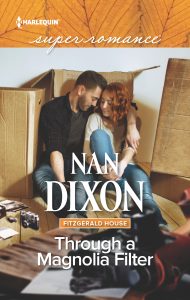 It's time for another Tuesday Teaser! Of course it's from my August release — THROUGH A MAGNOLIA FILTER. I had a blast signing books in San Diego and was thrilled that I got to sign this book–even though it hasn't been released.
This scene happens the day they first meet. Liam has just arrived at the B and B.
Liam popped one last cracker in his mouth. "You take the photos for the website, right?"
Dolley nodded, chewing on her lower lip.
"You've an excellent hand with the camera." He tried not to stare at her mouth. He was supposed to be scoping out the territory. But the sight of her lower lip, now wet and slightly pink from her teeth, was…entrancing.
"Me?" Her eyes widened. Her fair skin turned a beautiful peach color with her blush.
"Your photographs are well composed. You use light like an artist."
"Coming from you, I'm awestruck." Her hand pressed against her chest. A rather lovely chest, at that.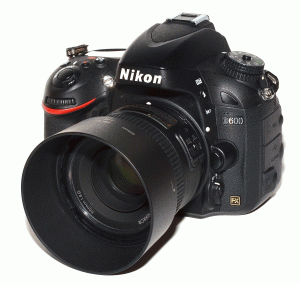 He forced his gaze up to her face. "Did you study under someone?"
"I took classes in college, but nothing serious." She shook her head, and her curls danced. "Nothing like what you must have done."
"I never went to university."
She leaned forward. "But you're so good."
Her frock gapped, and he got a small peek of the valley between her breasts. Devil take his soul, he was having trouble keeping his eyes where they belonged.
"I apprenticed with some wonderful photographers," he said. "That sounds grander than it really is. I hauled equipment and spent hours in the darkroom, or scrolling and deleting blurred photos, but I watched them work. They critiqued and explained and made me the photographer I am."
"You were an apprentice." Her fingernail tapped the cutie-pie curve of her top lip. "I don't suppose you need one while you're in Savannah? I really want to learn more."
"I've only had one apprentice." He exhaled. "It's a commitment to bring out the artist in a photographer."
And that hadn't ended well. Kieran had used him to get ahead. That was expected. But his apprentice had had little patience. He'd falsified a recommendation by using Liam's own email.
Since Kieran, he'd been reluctant to take on anyone else. His focus in Savannah was his documentary, not training a novice.
But working with Dolley might be another way to absorb the Fitzgerald experience.
"Let me get some sleep." He stood. "I'll think on your request."