Meet Nan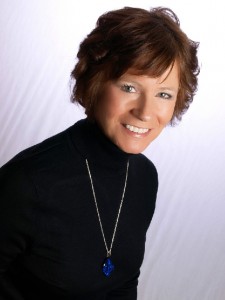 I live in a suburb of St Paul.  You wouldn't think deer would wander through my yard and trim my raspberry bushes or hawks would perch on the fence.  And don't get me started on the wild turkeys.  But in the land of 10,000 lakes, you always find ponds, lakes or nature reserves and assorted wild creatures.  Each spring I'm relieved to see the egret has returned to the muddy pond at the entrance to our development.
Our house seems unusually quiet without the five children running around.  (And two sons-in-laws.)  We love it when they come home.  Even if the cat gets a little neurotic.  Oh wait – the cat was always neurotic.
The family loves to travel.  It seems as if someone is always out of the country.  We have a classroom-sized world map hanging in the hallway and each family member has a different colored dot to indicate where they've visited.  (All the populated continents now have dots.)
As a financial executive, I wrote on airplanes, vacations and after the kids went to bed.  When a Japanese company purchased the pharmaceutical company I worked for, I took my stock options and severance package and decided to pour my passion into writing.  (Well first I remodeled my kitchen into a dream kitchen.)  I think people finally realize I didn't retire.  Now I write full time.
With great critique partners, conferences and e-learning, I'm mastering the craft of writing.  I am so thrilled to be publishing SOUTHERN COMFORTS in December 2014