Posted at Nov 18, 2014 10:00 pm
There's only 13 days until SOUTHERN COMFORTS hits the shelves!
I thought I would give you another taste of the story. And there is a lot of tasty food in the book.
Abby Fitzgerald, the heroine, received her culinary training in New York City. After a broken engagement, she returned to Savannah to help her sisters run the family B and B. Now she's chef of the struggling B and B.
Grayson Smythe, a Boston real estate developer, has negotiated a long-term stay at Fitzgerald House. All his meals are included and he spends his evenings eating dinner with Abby in her welcoming kitchen. Gray has a weakness not just for Abby's Brandy Pecan Bars but also for Abby. But he's never sure if she's interested in him—or his money.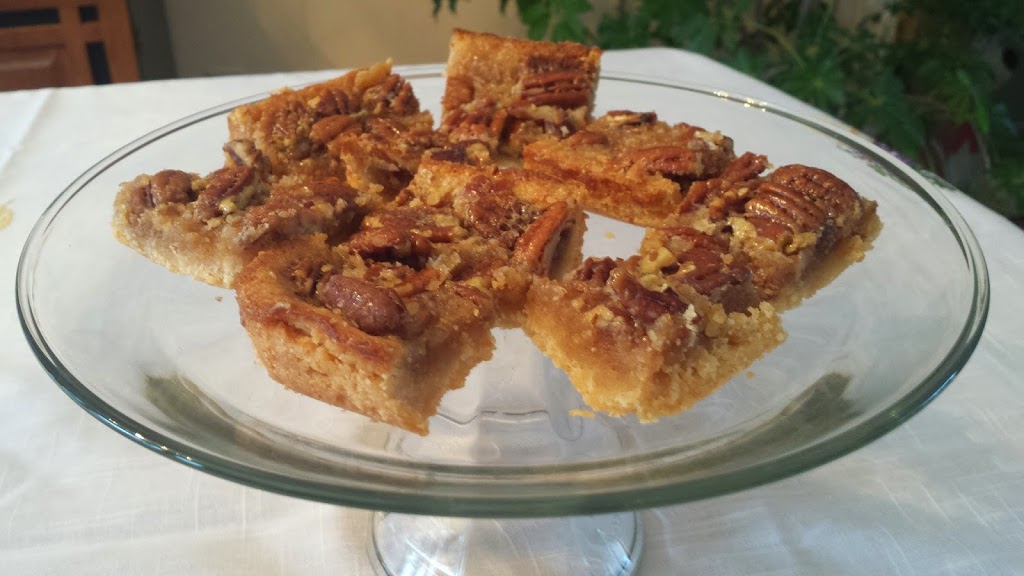 Here's the excerpt:
"It's a cash-flow issue. We'll see if we can get a loan, but…" Abby shrugged with a tight smile. "I know how much you love my brandy pecan bars. How much would you pay for a lifetime supply?"
A chill settled over Gray's skin. Was she joking, flirting—or testing the waters?
He'd eaten in her intimate kitchen for the
past three weeks. And they'd spent hours talking. He'd told her more about his life and his family than anyone back in Boston. They'd become friends. Why couldn't he tell what Abby wanted?
He was paying her for the room and the meals. And now Abby suggested he could buy a lifetime of her bars? Had to be a joke. He kept his own tone light in response. "It might be worth it."
He tugged her out of her chair, and when her body brushed his, it was as if he'd grabbed a live wire.
Did she feel this connection, too?
"Do you have a restaurant you've wanted to visit tonight?" He couldn't stop brushing her knuckles with his thumb.
He thought he saw confusion in her green eyes. At least he wasn't the only one.
"There's a little Italian place over on York Street called Amore. We can walk over if you want."
So, they would go out to dinner. It didn't have to be a big deal; they'd had plenty of those already. Then they'd see what happened next. "I'll make a reservation."
Once I launch my new website—you'll be able to grab Abby's Brandy Pecan Bar recipe.