Posted at Nov 4, 2015 7:26 pm
I love a sale!  And if it allows my book to get into more hands–even better!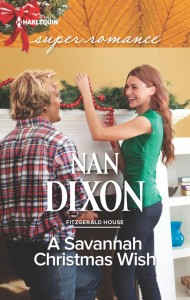 For the month of November you can pick up A SAVANNAH CHRISTMAS WISH at a discount!
You'll have to pop over to the EHarlequin site – but here's the details!
All our Christmas Book Shop titles are now 30% off, all month long! Enter code XMAS1115 at checkout and unwrap the joy of great savings!
Valid until November 30, 2015, 11:59 p.m. ET. Offer gives customers $1 off the Harlequin.com list price for print books and ebooks.
You can get a paperback copy of the book–exclusively from EHarlequin.  Don't forget to enter XMAS1115 at checkout!