Posted at Oct 17, 2017 7:38 pm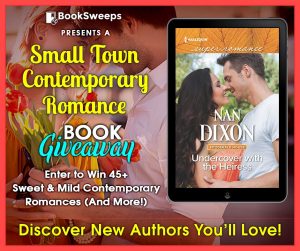 I wanted to let you know that I'm part of a BIG Giveaway. You can enter to win 45 Small Town Romances PLUS an eReader. UNDERCOVER WITH THE HEIRESS is part of the Giveaway.
Stop over to to enter!
Enter to Win 45+ Sweet & Mild Small Town Contemporary Romances!