Posted at Mar 1, 2018 1:00 am
Pop t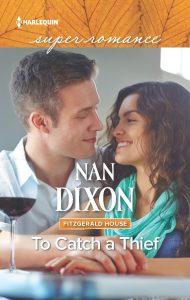 he prosecco! It's release day for TO CATCH A THIEF!  You finally get to meet Carolina and Sage.
In TO CATCH A THIEF a lonely, illegitimate singer will do anything to comfort her mother, even steal. But stealing is the last straw for the honor-seeking, FBI agent she loves.
Leave the snow behind and and visit Savannah and Tybee Island.
BUY LINKS ARE HERE