Posted at Jun 11, 2018 4:51 pm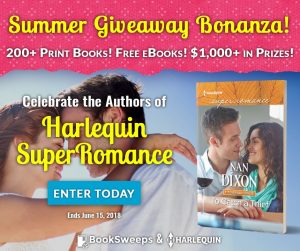 It's so hard to say goodbye–but we are doing it with a bang!
The SuperRomance Authors are hosting a massive book Giveaway to say goodbye to the Harlequin SuperRomance Line.  We're giving away books and Harlequin Goodies too!
There will be five lucky winners. Good luck!
Take a moment to stop over and sign up for a chance to win. Click on the Graphics!