Posted at Oct 25, 2015 4:07 pm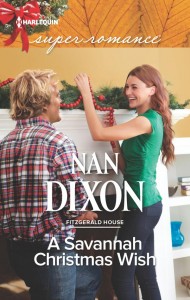 To celebrate the release of A SAVANNAH CHRISTMAS WISH on December 1, 2015, I'm over at Goodreads giving away 4 autographed copies.  This is the second book in the Fitzgerald House series.
Stop over if you can. You just might get an early Christmas present!
Click here!  Goodreads Giveaway