Posted at Nov 26, 2014 5:58 pm
Happy Thanksgiving!
I have so much to be thankful for this season.  So do the turkeys to the right—they won't be on my table!
I'm thankful that SOUTHERN COMFORTS releases December 1st.  Plus, I have a brand new website!  (Isn't it pretty?  Thank you Bemis Promotions!)  And there's fun family news.  More about that later.
I never quite made Teaser Tuesday this week.  There's a learning curve that goes with this new website and blog.  So this will be Wonderful, Wacky Wednesday.
What's wacky about today?  It started with a slippery, sliding drive to the dealership to get my oil changed and tires replaced.  I think I will be here a while.  (Note to self: The day before Thanksgiving is not the time to book car appointments.  It's nice that the dealership provides a lounge and wireless.  Looks like I will be eating the smashed mangled power bar I found at the bottom of purse for lunch.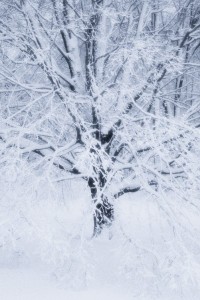 Mother Nature is making sure we have a white Thanksgiving here in the Midwest.  This is making me a little nervous about the daughter flying in from Kentucky—the newly engaged daughter.  (Wheeee!)  She wants a Bourbon and Lace theme to her wedding.  I guess she really has acclimated to living in Kentucky!
So this week, SOUTHERN COMFORTS got a Must Read from USA Today!  What a wonderful thing to wake up to on Monday morning.  (It's scary putting your book out for reviews.)  What was even more thrilling was that Michelle Monkou sent a twitter note asking when the next book would come out and who it would be.  I'm working on Bess and Daniel's story and waiting to see if my editor likes the proposal.
So what's wacky about SOUTHERN COMFORTS?   All the daughters are named after President's wives.  Mamie, the sisters' mother, thought the wives were stronger than the actual presidents.  She also started the tradition of naming the B and B rooms after the president's wives.  Her daughters have continued the plan.  And each room contains a write up on the woman.  So Abby's full name is Abigail Adams Fitzgerald.  (Abby is definitely prettier than this!)
And when there is no Fitzgerald male heir,  the women keep their surname so there will be always be Fitzgerald living in Fitzgerald House.
I hope you and your family have a safe, wacky and wonderful Thanksgiving.