Posted at May 19, 2021 7:42 am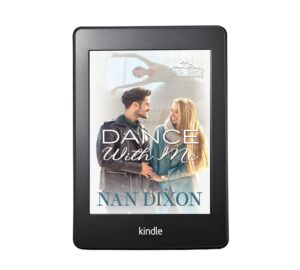 It's Cover Reveal Day for DANCE WITH ME! This is Book 3 in the BIG SKY DREAMERS series. Sean is finally going to get his happily-ever-after.
Here's a little bit about the book —
DANCE WITH ME — A journey of healing, hope and love.
SEAN
He loves running his family pub and the expansion into brewing is his contribution to the family legacy. But he hates seeing sad women in his pub, so he flirts, charms smiles out of the unhappy ones, and his Irish accent might be a little stronger as he teaches them a jig. Sad women remind of the terrible mistake he made. When Nicole walks in, pain radiates off her. He tries to coax a smile and even gets her to dance.
NICOLE
Eight months ago her world went up in flames. Once she was a dancer and a mother. Then her husband and daughter died in a fiery crash. Now she's a mother without a child and a ballerina who cannot dance. Grief and guilt crush her. She retraces her daughter's and philandering husband's last day. Her final stop—O'Dair's Pub. Her husband had been drinking with another woman before Nicole called and begged him to pick up their daughter.
Sean makes her smile. Makes her feel alive again. Maybe there is hope…
The eBook is available for Presale now. Paperback will be available soon.