Posted at Feb 9, 2015 1:01 am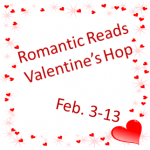 I'm next up on the Romantic Reads Hop!  Thanks for stopping by.
Grab a cup of tea, or if it's after five, a glass of Prosecco.  I want to tell you about my favorite Valentine's Day present.  I got to deliver the news, but my hubby and I really gifted it to each other.
My hubby and I don't do too much celebrating for Valentine's Day.  Most years we share cards and sometimes candy.  (How much candy we share depends on how much weight we gained during the holiday season.)
But there is one year's memory I cherish.
We had planned to go to my favorite Chinese restaurant.  I was a little worried about eating out because I hadn't been feeling well, nauseous in the morning and just not a lot of energy.
In secret I took a pregnancy test.  Yes you guessed it.  Pregnant.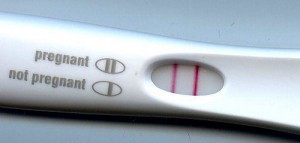 Pregnant.  Eeek.  Our first-born was only eleven months old at that point.  I was on birth control.  (I think I had missed one pill and been on antibiotics.  I don't think they said anything back then about birth control not being effective.)
I told the firstborn.  Of course he wasn't saying much at that age, so I knew he wouldn't spill the beans.  I held the news back until our Valentine's Day dinner date.  Then I made an IOU:
On or about September 15th – I owe you one Daughter or Son.
I thought it was clever.
When I presented it to him at dinner—hubby didn't get it.  Maybe it was the shock of having another child so close together.  The waiter came by—and he got it!
Eventually my hubby understood we were pregnant and was fanatically happy.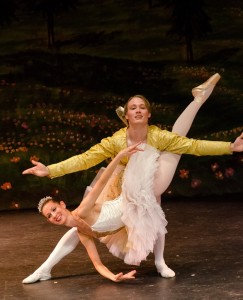 We did have a beautiful daughter.  Here she is as Snow White for Stavna Ballet last year.
I think it was one of my best Valentine's gifts ever.
What was the most memorable or favorite Valentine's gift in your life?
One commenter could win a $10 gift certificate to either Amazon or Barnes & Noble–your choice.  If you stop over at my Facebook Page and Like me — you'll also be entered in both Giveaways.
And don't forget, you will be entered in the Grand Prize to be awarded around Valentine's Day!  If you stop at all the hops–you'll get more chances to win!
Here's the full Schedule.
Don't forget to tell me your favorite or most memorable Valentine's Day gift!  Either given or received.